VJR JEWELS is a collection of handcrafted, timeless jewelry. The unique designs reflect the philosophy of recycling. The antique, vintage and natural "treasures" are handpicked and wondrous. They get a second life in every necklace, headpiece, brooch, earring and bracelet. VJR JEWELS whisper stories from the past.
Marianne Moerman has been collecting antiques and vintage objects almost her whole life. 20 years long she ran a well-known antique shop: " De Woelmuis". Traveling around to find the most beautiful antiques, she often bumped into discarded and broken " beauties", waiting for a second chance to dazzle.
Besides her passion to collect antiques, she also has a passion to create. Marianne is able to see the beauty of discarded items and has the ability to up-cycle them with an artistic flair, in unique pieces, inspired by the lovely collectables and past styles. She makes also in order and consultation, she can recycle your heirlooms and memorables into contemporary jewelry.
Follow on Instagram @vjrjewelsmariannemoerman to check new items
Repurposed real designers vintage
Did you know Marianne also repurposes real designers vintage. The jewels are affordable for everyone. Check her insta account for the designs.
insta: vjrjewelsmariannemoerman.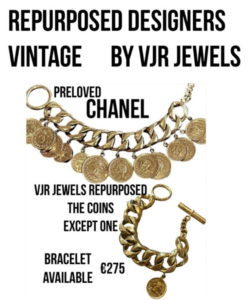 Treasures get a second life in new Jewelry design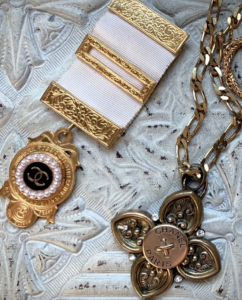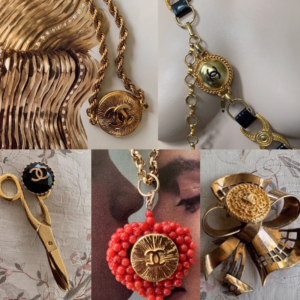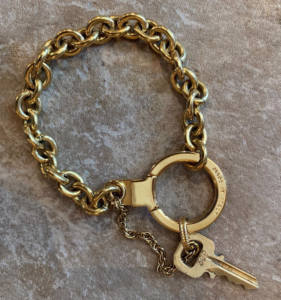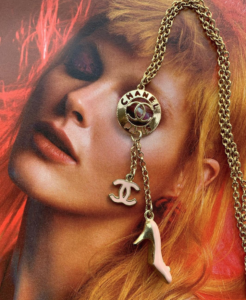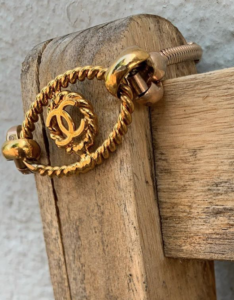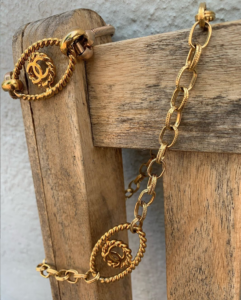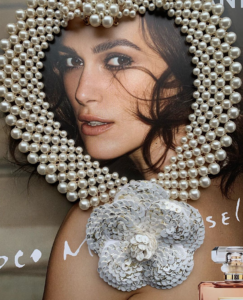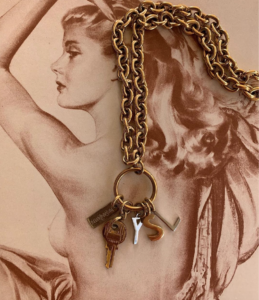 Unique VJR designs, recycled from disgarded LV bags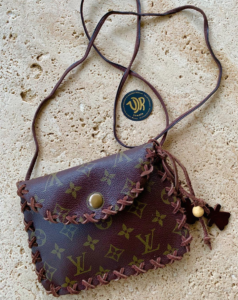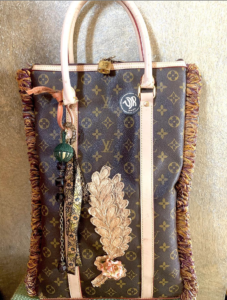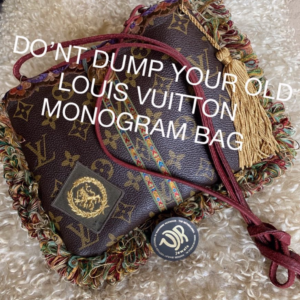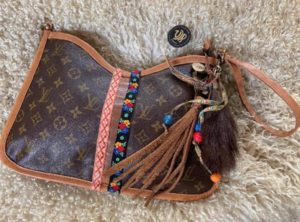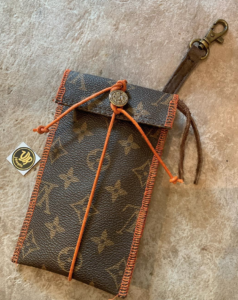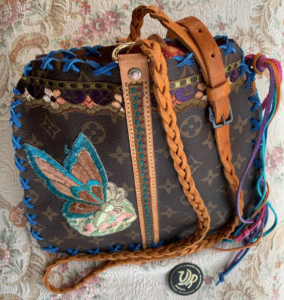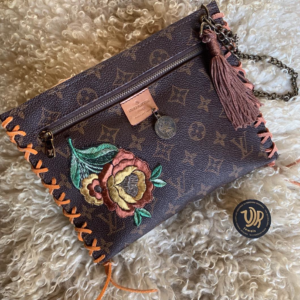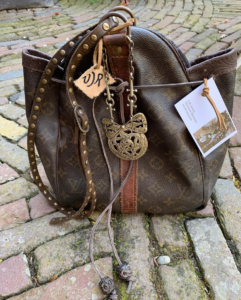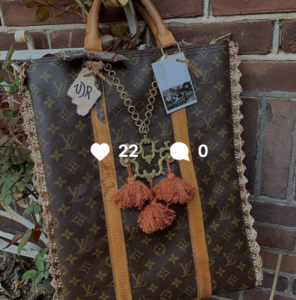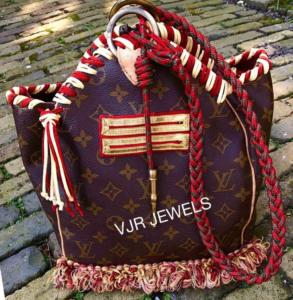 More recycled LV Bags by VJR, see on instagram
VJR Hats
These hats are made from recycled objects, they are One of a kind!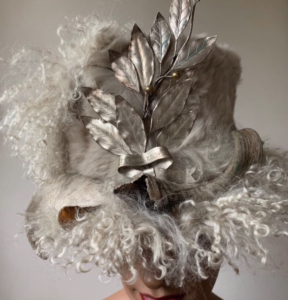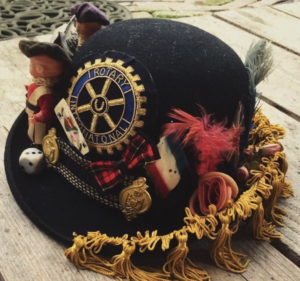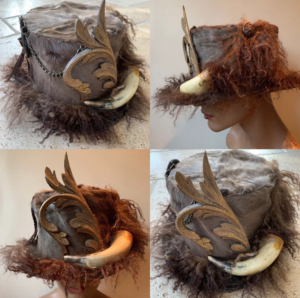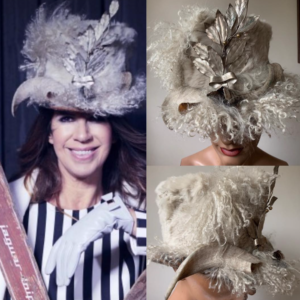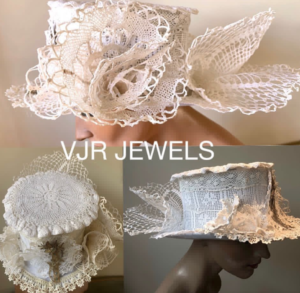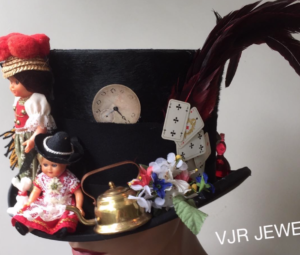 see more on instagram
VJR Scarves
Marianne designs VJR Scarves to make more people enjoy the beauty of the treasures from the past. The handpicked collectables are printed on high-quality, fine cotton and  handstitched scarves. Every scarf can be customized with charms, which make them also unique.